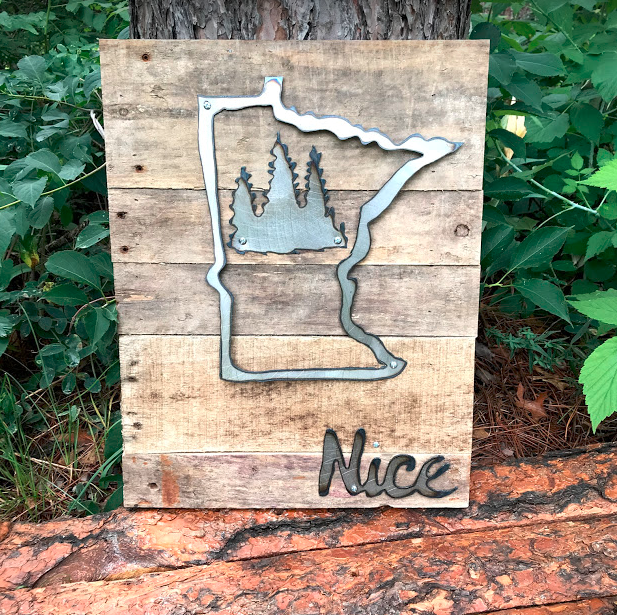 Minnesota Nice Trees
Includes 2 D hooks to hang. Metal is cleared to prevent future rust. Backer is stained over to finish and weather proof.
No returns. All items are custom made to order. Therefore, your item may slightly vary from the picture. All items are made from UNFINISHED RAW METAL; therefore, some scratches/rust spots may be present. All items are made from upcycled pallet wood; therefore, some wood color, size, may vary.